Glen Callum Associates are delighted to be featured as the MMMA's (Metal Working Machinery Manufacturers Association) "Members Spotlight" for this quarter. You can read the feature below.
---
The MMMA sits down with Glen Callum Associates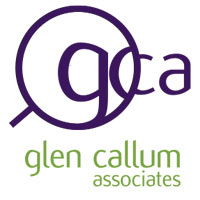 This quarter the MMMA spotlight turns to the topical subject of recruitment within the engineering sector. With unemployment falling to the lowest level for decades (still below 3.8%), engineering firms are facing the here and now problem of the skills shortage. Glen Callum Associates Ltd joined the MMMA in 2017 as the preferred recruitment partner and advisor and is active in helping the members quest to attract and hire into the sector…
Can you tell us about the company?
Glen Callum Associates Ltd was founded 20 years ago by Glen Shepherd and Kerrie Richards, operating as a technical automotive & aftermarket recruitment specialist serving the automotive parts, technology and parts distribution sectors. Enjoying growth, the company now delivers recruiting solutions across 3 key markets being the automotive, industrial & engineering sectors.
So, how did it all start?
Both Directors saw the need for a recruiter to become a true specialist, so combining their joint industry knowledge of Senior Account Management and Senior Operations, Glen Callum became a focused industry sector recruiting specialist. Our USP of blending hiring abilities with substantial industry sector expertise set us apart from the average recruiter and allowed us to understand the genuine hiring problems our markets and clients faced.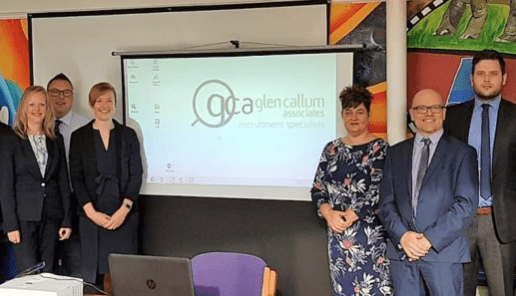 Can you tell us about your team?
In the last 10 years we have developed a team of experienced and well-equipped recruitment consultants, able to deliver a full recruiting service into our chosen sectors. All of the GCA team possess genuine industry knowledge in the markets we serve along with a passion for placing candidates with the right employer and in the right job. Our longest serving recruiters have been with us 15 years and 9 years respectively which is a testament to hiring the right recruiters for our markets. Building consistency and familiarity into our service offering is vital as we build "recruiter trust" with our clients.

How are you tackling the skills shortage?
Many of our clients within the automotive and engineering sectors are facing hiring challenges when it comes to attracting experienced staff such as service & technical engineers within electro & mechanical disciplines. In 2017 we joined the MMMA as a solus recruitment advisor / partner to assist with the task of not only recruiting industry experienced candidates but also taking the metal forming industry to candidates within allied sectors that possess solid transferable engineering skills. Over the last 18 months we have worked proactively with several members to bring in "new blood" across field service engineering and technical sales disciplines.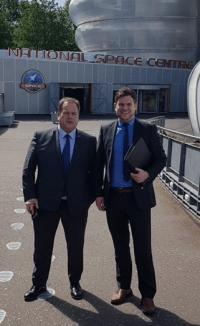 How is recruitment changing?
With unemployment levels at their lowest for years and with the growing power of social media and the internet, job searching for candidates is now a simpler process allowing candidates to become passive in their job search. Candidates have never had so many avenues from which to gain employment and as such they are "window shopping" much more than ever before. We are now having to deliver proactive hiring strategies to include talent spotting and candidate engagement activities to make our clients "Employers of Choice". As time ticks this type of recruiting activity will be vital in gaining access to the best candidates, particularly in sectors where the candidate pool is either diminishing or is short on core skills. Flexibility and the ability adapt to the changing job searching habits of candidates is key.
Given the economic climate, is the sector challenging at the moment?
Although the outlook remains challenging within engineering, from a hiring perspective we see the metal forming and machinery sector as an exciting industry to be employed in. Aside from being able to use our recruiting skills to attract experienced staff already within the industry we are also looking to engage talent from adjacent industries. There are individuals out there with fantastic transferable engineering skills working in other markets and sectors whom are ideally placed and equipped to bring into the sector. The key is via proactive candidate engagement and getting the success story "out there" to the wider markets.

Is recruitment in engineering changing?
We totally understand the challenges associated with hiring engineers into the metal forming and machinery industry. With an ageing work force and retirement looming for vastly experienced individuals their leaves a huge gap between them and the up and coming apprenticeship schemes which are now thankfully being developed. This results in a "needs for skills NOW" situation. Hiring is tough presently, but with the right tools and focus there are alternative choices available. If you manufacture, produce or service metal forming machinery or equipment then talk to us about what we are actively doing right now. Recruitment in engineering is changing fast and we can offer the tools and the expertise to assist.

Where are you based?
From our offices based at the infamous Red House Glass Cone site near Stourbridge we cover recruitment to cater for vacancies at all levels, both commercial and engineering. Geographically we operate throughout the UK & Ireland in addition to overseas recruitment into mainland Europe. Pop in and see us or take advantage of our interview suite… We are email friendly jobs@glencallum.co.uk but we are also in the people business and enjoy speaking directly to our clients 01384 485274.
---
You can view the article here: https://www.mmma.org.uk/the-mmma-sits-down-with-glen-callum-associates